Welcome Shelby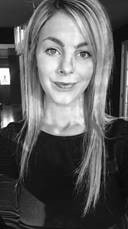 Doug Tarry Homes would like to introduce you to our latest team member.
"Hello, my name is Shelby Durdle. I am joining the Doug Tarry team as a general office assistant. I was born and raised in St. Thomas. Now currently living in the small town of Sparta where it is just me and my boyfriend. I enjoy spending most of my time outside doing anything possible with friends and family. I am looking forward to joining the Doug Tarry team and am excited about the future."
Welcome to the team Shelby!
#newteammember #officeassistant #dougtarryhomes #welcometotheteam #stthomas #strathroy #ldnon