Weekly Mural Love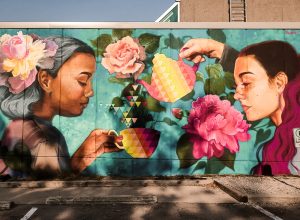 St. Thomas is home to many murals throughout our City. Each week we are highlighting a mural, along with the address of where the mural is located, so you can go check it out!!
Enjoy Brain in Bloom. Housed at the St. Thomas Public Library, this mural is meant as a symbolic illustration about what the library is all about. Connection, inspiration and community. A garden of vibrancy grows from the minds of youth with new and innovative ideas and views. And a wealth of knowledge comes from the experience of our elders. Listen to one another and be kind above all.
To see this mural in person, visit 153 Curtis Street.
#suchtalent #murals #stthomasproud #railwaycity #workofart #community #dougtarryhomes