Understanding Humidity – Part 8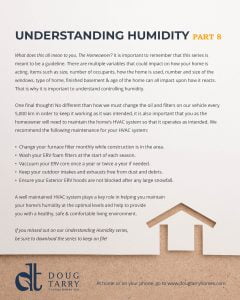 Today, on part 8, in the last of of our Understanding Humidity series, we are summarizing what all this means to you, the homeowner.
We hope you have learned a lot about humidity in your home. If you missed any days in our series, download the PDF here as a reference for the future.