Porch Lift Party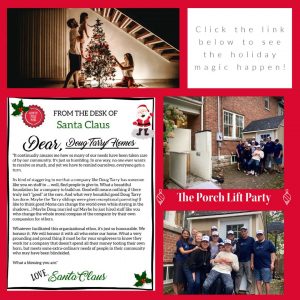 We all get by with a little help from our friends, and Doug Tarry Homes was honoured to help our friend Jesse by building a porch lift and shed for his bike. What an amazing journey!
#porchliftparty #happytohelp #community #lepetitpachyderm #somuchlove #dougtarryhomes
????? ?? ????? everything come together during the Porch Lift Party ➜ https://youtu.be/H_MQzxW8jBQ Merry Christmas Everyone! ?