Oliver's Ride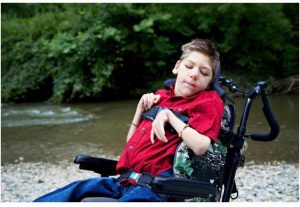 Show some support for Oliver's Ride.
Incase you're not familiar with Oliver's Ride Charity, Oliver is 10 years old with spastic quadriplegic cerebral palsy and is permanently wheelchair bound. He has outgrown a 5 point harness car seat so it's time for him to get an accessible van. The van is upwards of about $90,000, and Oliver's family needs help to raise these funds.
Visit http://ow.ly/8f0U50Gftj6 to bid on some great silent auction items! Please help, if you can!
#oliversride #silentauction #community #helpsupport #stthomasproud